*Warning* Polishing bakelite is highly addictive. Do not continue unless you want to spend hours in antique shops scouring for yellowed bangles just to polish off the patina and see what color is underneath. You also may annoy your friends by constantly showing them before and after pictures. They will not fully understand.



Ok. Think of polishing bakelite like polishing silver. Over time a patina covers the surface, changing the outer color. Most dealers don't polish bakelite before selling, so you'll often see colors like yellow, green, blue, red, and black. Generally dark, with the real color hiding underneath. It's not always the case, reds are usually just red, but often, if you look on the inner rim of the bangle, you can see a hint of the original color (see below photo).
You will need
Smooth surface bakelite bangle
400 grit sandpaper
1000 grit sandpaper
Metal cleaner or polishing wheel
Clean cloths
Rubber gloves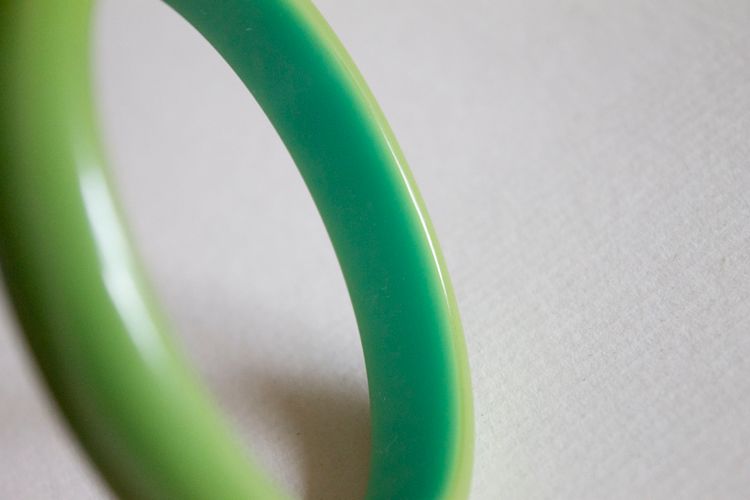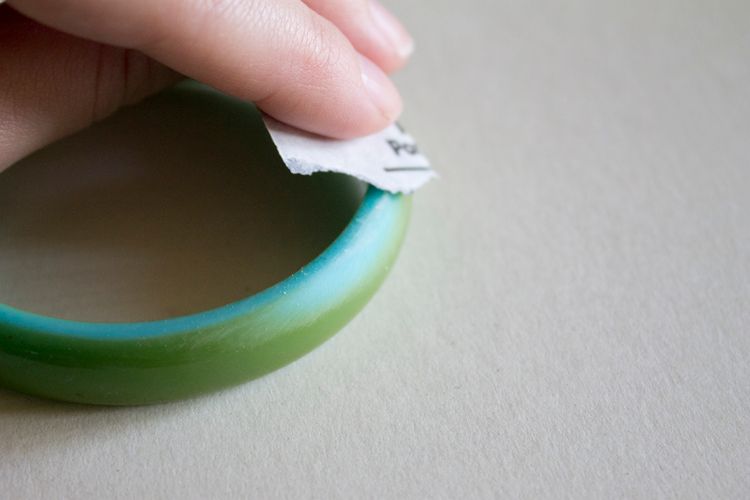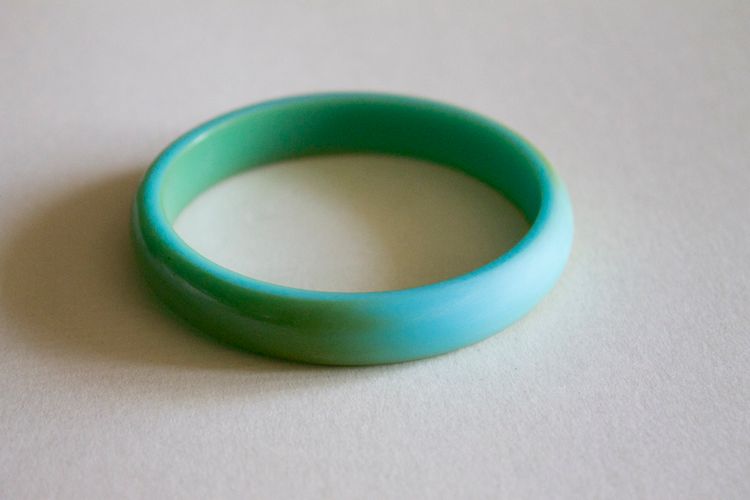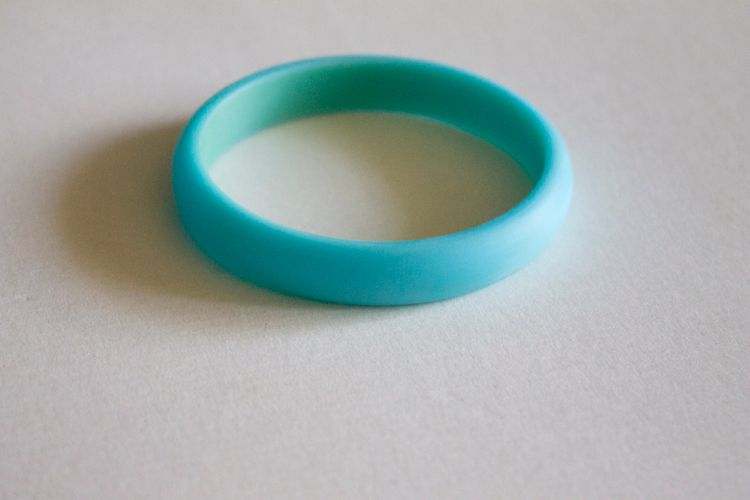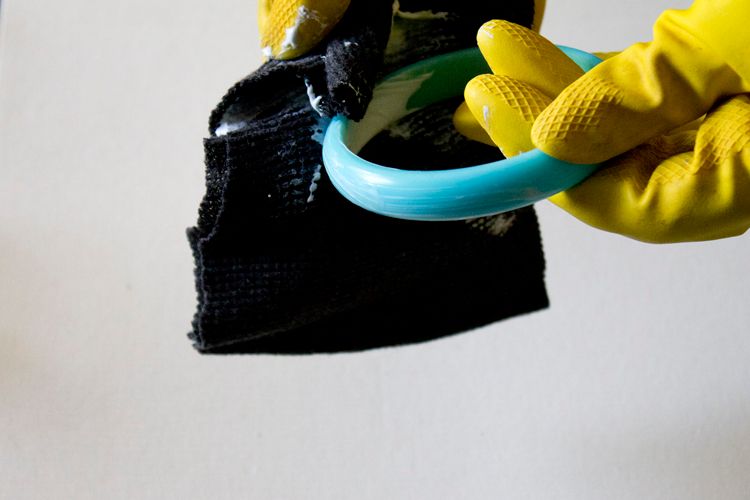 Tear off a piece of 400 grit sandpaper. Sand the inside of the bangle. This is a test spot to see if the color underneath is different from the patina. If you sand an area down and it's the same color as before, then no harm done.
If the patina sands off and reveals a different color start on the outside. Sand down thoroughly with more pieces of paper so none of the patina is left.
Smooth over with the 1000 grit sandpaper.
With rubber gloves on, take a clean rag and deposit metal cleaner on it. Rub on bangle. Let dry for about 3 minutes, and repeat. After a few layers wash off with water and dry. Repeat about a dozen times. When it looks shiny enough, rub with a dry cloth.
Alternatively you can omit the metal polish step and shine with a buffing wheel, this will get them really shiny! Just hold on tight, if it flies away it may shatter!
Don't
Polish faceted pieces.
Polish carved pieces unless you have experience and a lot of patience.
If you polish these pieces it wares down the design!
Here are some of the other bangles I've polished. It's amazing what a variety can come from relatively similar shades of green. I've even seen a green polish down to pink!
This method learned from Julie of Fab Gabs, though as she has informed me, there are many varied techniques.
You can read the comments for more viewpoints on this, but I feel as though the information I've provided is a basic tutorial, and you can take it in any direction and take as many precautions as you like.